30+ year history in higher education
The creation of the SCCPCCD, referred to as "Santa Cruz Center", grew out of the need for higher education opportunities in a border county and the desire of residents and community leaders to have local access to post-secondary education. State law requiring a minimum property valuation and population to form a community college district had essentially prohibited one of Arizona's smallest counties from forming their own college district. State law also required non-organized counties to pay out-of-county subsidies for residents attending community colleges in other counties. These are the primary factors that led community leaders from various sectors of the Santa Cruz County to begin investigating the process of forming a local community college district.
Community leaders and the Board of Supervisors from Santa Cruz County began their odyssey to provide Higher Education opportunities by contracting with Pima Community College in 1980 to offer classes at a community center. With the success of offering classes in their community these leaders began a legislative quest to sponsor legislation that would enable the County to have its own College. In 1999, legislation was passed that provided for the establishment of a Provisional College District in Santa Cruz County. At this time, of the fifteen Arizona Counties only Santa Cruz, Greenlee, Apache, and Gila Counties did not have a community college.
A pathway to accreditation
Although, a major obstacle was overcome, the next major obstacle of passing a tax levy (during a recession) to fund the District became the focus of these dedicated community leaders. After a few failed elections, in 2010 a special election authorizing the initial tax rate to provide funding for the College passed. Shortly thereafter a full Board of Trustees developed a Strategic Plan, staff and faculty were hired and their dreams came to fruition in 2012 with the opening of the current facility. This opening has generated an education buzz in the community and enrollment has continued to rapidly increase to the current number to well over 1,000 students.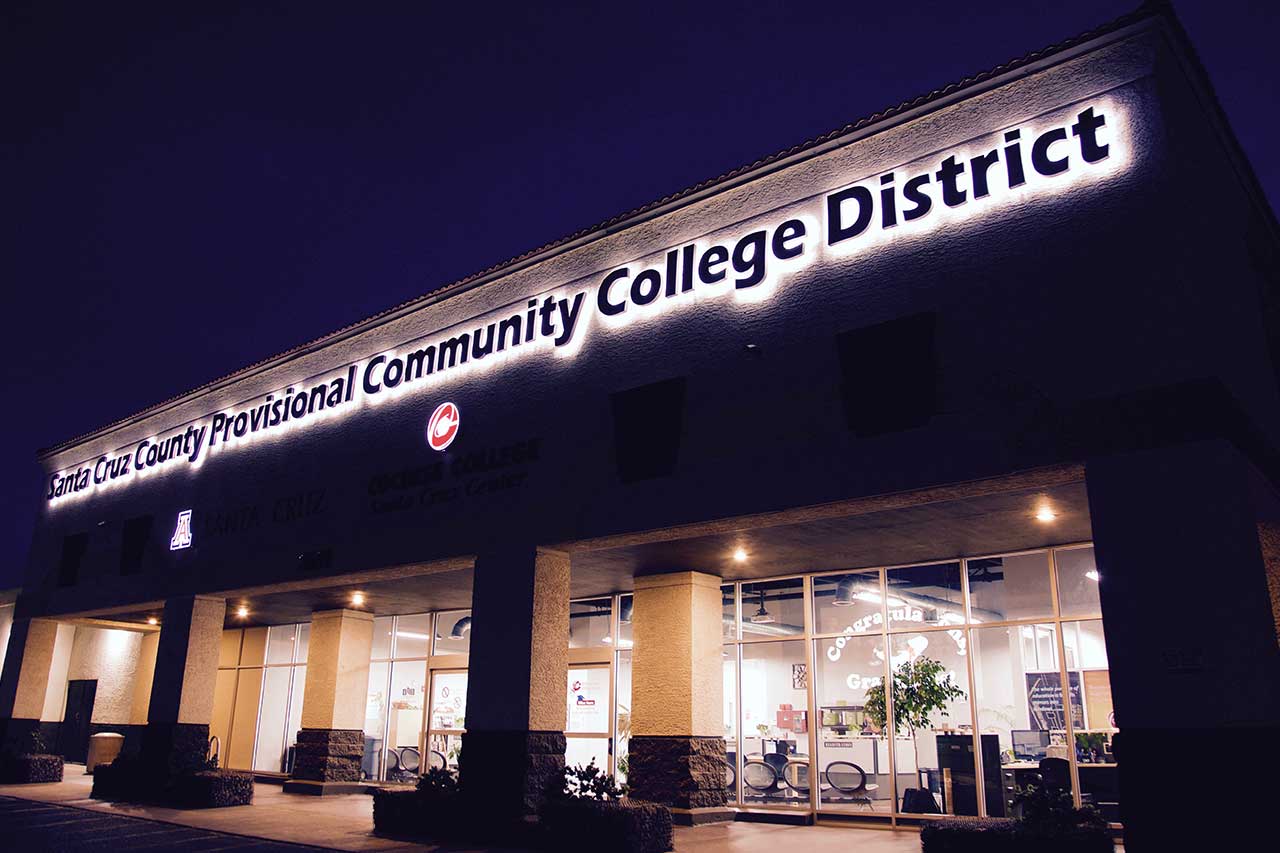 The District Opens New Facility And "The Buzz" About The College Center Spreads
In the Spring of 2013, the Board entered into negotiations with Dino Panousopoulos, a longtime business and community leader, to lease a facility large enough to house all of the current operations and provide room to expand. Mr. Panousopoulos generously made the space available at a reduced price to make the move financially possible. The new site has been wholeheartedly embraced by the community and students and continues to grow in popularity and enrollment.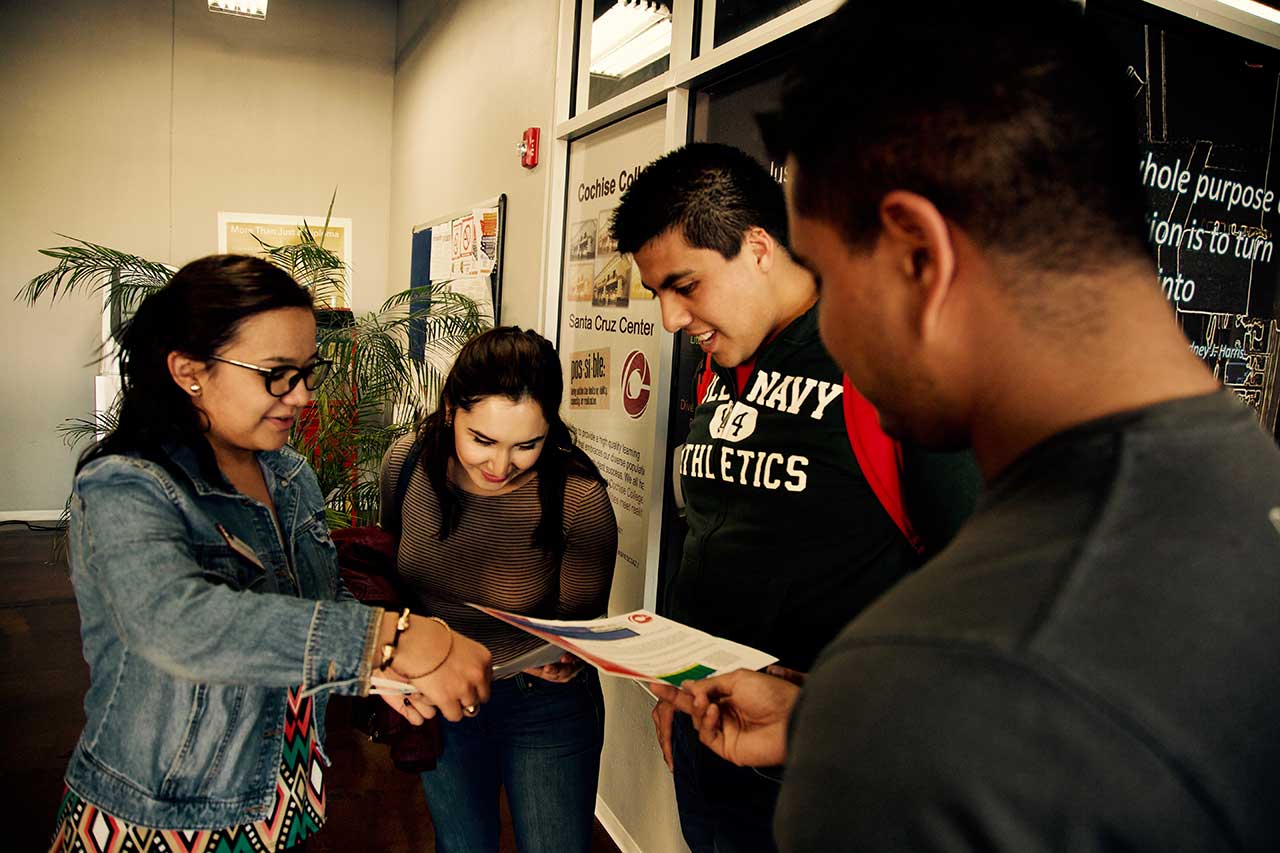 Today, with strong board leadership and wide community support the Governing Board has been focused on increasing higher education opportunities, comprehensively revisiting its strategic plan and investigating the possibility of developing a pathway to future accreditation.